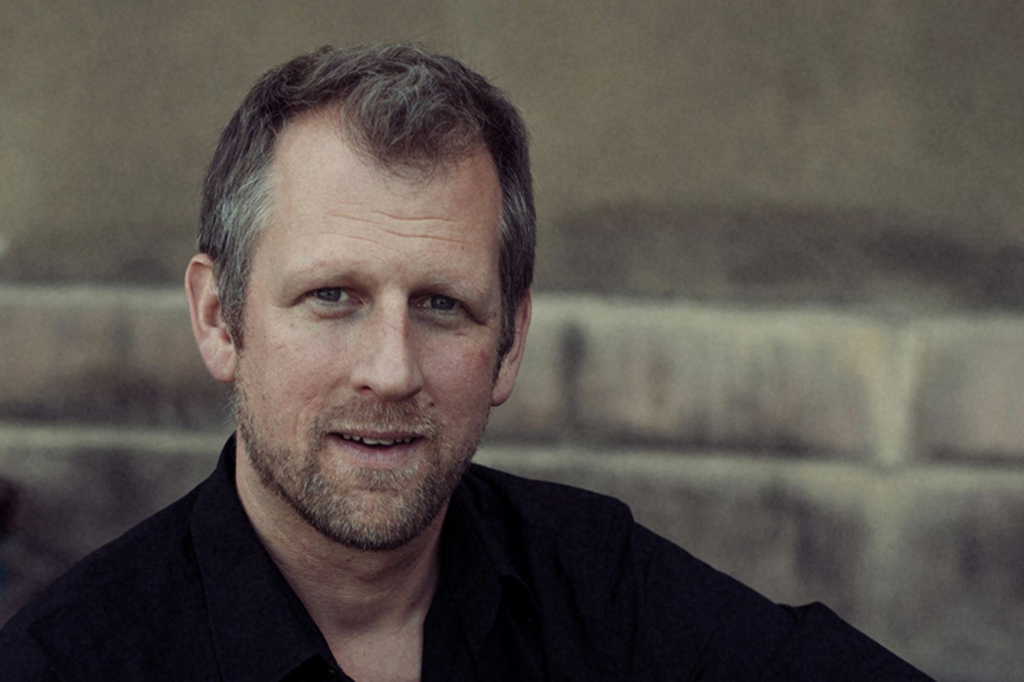 ---
---
After his first vocal experiences in Hannover's Boys Choir Christoph Pohl was a member of the renowned a cappella vocal group "Modell Andante" for eight years. He then studied opera singing at the Academy of Music and Theatre in Hannover with Prof. Carol Richardson-Smith, and was in the song class of Justus Zeyen.

From 2003 until 2005, Christoph Pohl was a member of the Opera Studio at the Hamburg State Opera where he performed in several productions, including his debut as Papageno.

Christoph Pohl has won several national and international competitions, a.o. the International Schumann Song competition 2008. In 2008, he was awarded with the Christel Goltz-Prize by the Semper Opera House Foundation.

2005 until 2018 Christoph Pohl was member of the Semperoper Dresden, where he regularly appeared in major baritone roles a.o. as Wolfram/"Tannhauser", Marcello/"La Boheme", Dandini/"La Cenerentola", Papageno/"Die Zauberflöte", Count Almaviva/"Le Nozze di Figaro", Guglielmo/"Cosi fan tutte", both Olivier and Graf/"Capriccio", Harlekin/"Ariadne auf Naxos", Figaro/"Barbiere di Siviglia", Danilo/"Die lustige Witwe", Dr. Falke/"Die Fledermaus" and Valentin/"Faust." In season 2011/12 he had a great success with audience and critics as Svanda in the new production of Weinberger's "Svanda dudak" in March 2012. He sang for the first time and very successfully Posa/"Don Carlo" as well as Heerrufer/"Lohengrin" and Lescaut in a new production of "Manon Lescaut", both under Christian Thielemann. His first Germont/"Traviata" followed in January 2014. His debut with Spielmann/"Königskinder" and especially "Eugen Onegin" became an emotional highlight. Since 2018 he is regular guest there.

In addition to his obligations in Dresden Christoph Pohl appeared in guest performances as Wolfram, Zurga and Albert/"Oceane" (Glanert's world premiere under Donald Runnicles) at the Deutsche Oper Berlin, as Ottokar at the Staatsoper Stuttgart, as Papageno at the Oper Leizpig, Marcello and Wolfram at the Theater Erfurt, and several times at the Bayerische Staatsoper München, among others in the new production of Eötvös' "The tragedy of the devil" and Conte/"Nozze di Figaro". In 2013 he sang Graf/"Capriccio" in Lyon, Wolfram under Donald Runnicles in London (BBC Proms), Wolfram/"Tannhäuser" and Danilo/"The Merry Widow" at La Fenice Venezia, Amfortas/"Parsifal" in Antwerp, Cenci/"Beatrice Cenci" at Bregenz Festival, again Danilo at Oper Frankfurt.
Vienna Theater an der Wien invited him for Thoas/"Iphigénie" and Salieri's "Falstaff", he returned there in 2018 as Rossini's "Tell". 

The Austrian composer Georg Friedrich Haas wrote his new opera "Morgen und Abend" especially for Christoph Pohl, the world premiere in London Covent Garden in 2015 was highly acclaimed by both public and critics. The production moved to Berlin Deutsche Oper in 2016. Christoph Pohl's interpretation of Posa/"Don Carlo" in London also became a highlight of his career.

Despite Covid he sang the world premiere of "Impressario Dot.com" at the Bregenz Festival in 2020, the new productions of "Lucia di Lammermoor" at Hamburg Staatsoper and "Capriccio" at Semperoper Dresden in 2021 however were cancelled, there was only a TV streaming.

Christoph Pohl will stay at Dresden Semperoper, future plans include also his return to London Covent Garden, Staatsoper Hamburg, Staatsoper München, his debut at Opéra du Rhin Strasbourg, to name a few.

His recital and concert career lead him to Europe, Japan and the United States. In October 2011 his first CD has been released with songs by Mahler, Liszt, Pizetti and Rihm.