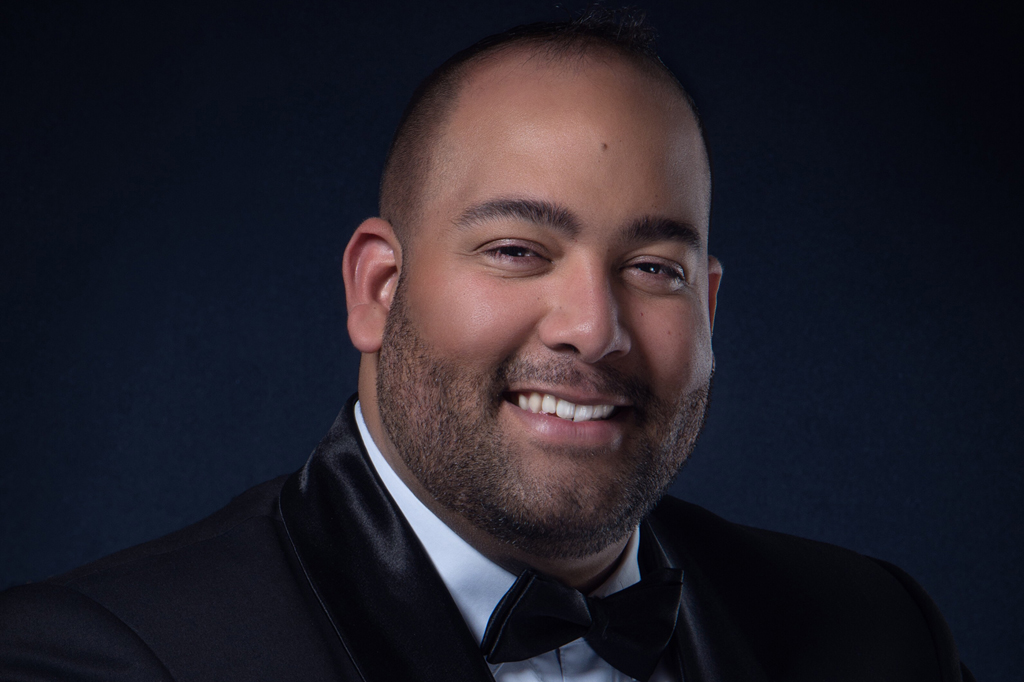 ---
---
From his beginnings in his native Venezuela to the "Alfredo Kraus" Lyrical Singing Program at the Escuela Superior de Música "Reina Sofía" in Madrid, under the guidance of Maestro Francisco Araiza, the lyrical tenor Jorge Puerta has always been a committed, passionate and dedicated singer.
His repertoire includes important roles such as Rodolfo (La Bohème), Radames (Aida), Cavaradossi (Tosca), Alfredo (La Traviata), Calaf (Turandot), Pinkerton (Madama Butterfly), Edgardo (Lucia di Lammermoor) and Don Carlo (Don Carlo).
His solid technique and an outstanding voice landed him in the Simón Bolívar National Youth Choir of Venezuela, where he was part of the artistic team that found huge success overseas, touring Portugal, France, Italy, Austria, Germany and the United Kingdom. Among the numerous concerts held abroad, he performed in choral and solo performances in prestigious venues such as the Royal Festival Hall in London, the Maison de la Radio France in Paris, the Palace of Versailles, the Cathedral of Notre Dame, the Duomo of Milan, and the Gulbenkian Theatre in Lisbon. The artistic residency at the Teatro alla Scala, in 2015, deserves a special mention: for the first time since 1963 an external orchestra and choir were part of La Bohème by G. Puccini, conducted by Maestro Gustavo Dudamel.
During his time in Ecuador he was a member of the Choir of the Sucre National Theatre in Quito, where he performed as a soloist tenor in important concerts such as Beethoven's IX Symphony, with by the Loja Symphony Orchestra conducted by Maestra Ángeles Terreros, and the Requiem by WA Mozart at the Sucre National Theatre, with the Symphonic Orchestra of Ecuador. In addition, he participated in the productions of Ópera Pagliacci (2017) and Madama Butterfly (2018).
In 2020 he won the Special Rotary International Prize in the XI Edition of the International Lyric Singing Competition in Ravello (ITA) while in 2021, he won third place in the III European Opera Competition Torino in the World. His career continues in Madrid, at the Escuela Superior de Música "Reina Sofía", where he is receiving advanced training and master classes from prominent teachers such as Ryland Davies, Javier Camarena, David Gowland and Susan Bullock.