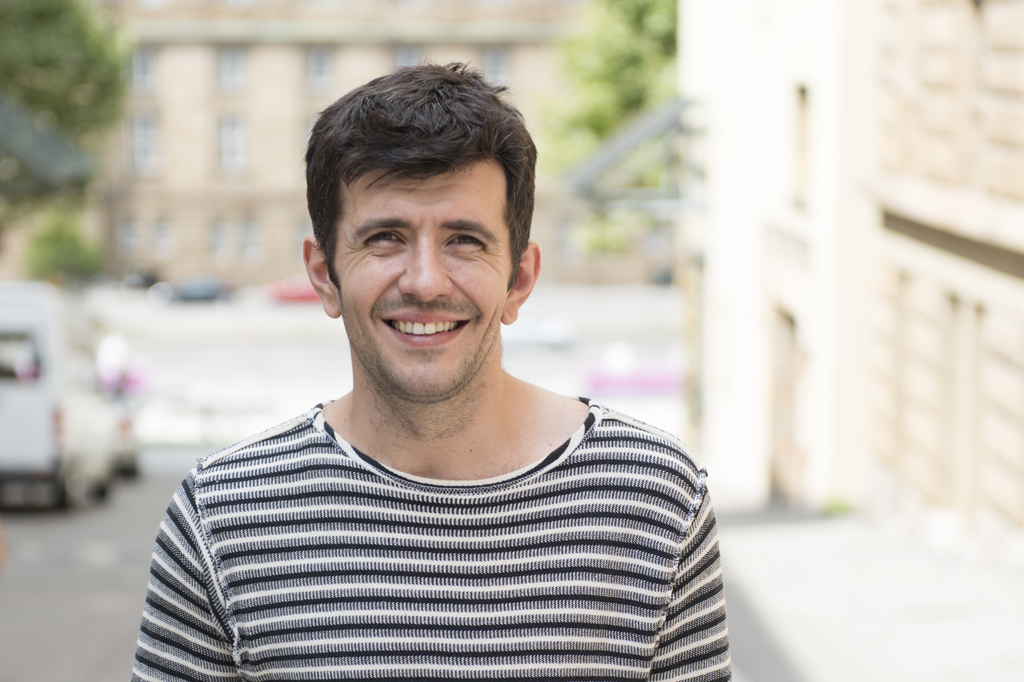 ---
---
Marko Špehar was born in Požega, Croatia, where he began his musical education. From the year 2000 on he continued his music studies, specifically voice training, in Stuttgart at the 'Staatliche Hochschule für Musik und Darstellende Kunst' with Dunja Vejzovic. Additionally, he studied with Erkki Rajamäki at the 'Sibelius Academy' in Helsinki.

In 2006 Marko Špehar sang the role of the Handwerksbursche in Alban Berg's "Wozzeck" with the Hannover State Opera and made his debut as Osmin in Mozart's "Die Entführung aus dem Serail" at the Austrian Burgarena Reinsberg. He performed numerous times at the Ludwigsburger Schlossfestspiele and with the Young Opera of Stuttgart's State Opera, before becoming a member of the ensemble of the State Opera Stuttgart in 2006/07. His repertoire there included Zweiter Geharnischter in "Die Zauberflöte", Masetto in "Don Giovanni", Doctor in "Pelléas et Mélisande" and the bass part in Leoš Janáček's "Glagolitic Mass".

He also appeared with the Young Opera Stuttgart as Osmin in "Zaïde", and as Bär and Gallwurm in the German premiere of Richard Ayres's "The Cricket Recovers".

In the 2008/09 season he joined the ensemble of the Theater Dortmund where he sang, among others, Angelotti in "Tosca", Sarastro in "Die Zauberflöte" and Eremit in "Der Freischütz".

In May 2010 he made his debut at the Gulbenkian in Lisbon as Truffaldin in concert performances of "Ariadne auf Naxos".
From 2010 till 2012 Marko Špehar was an ensemble member of the Komische Oper Berlin.

Additionally, he made his debut with Masetto/"Don Giovanni" at the Oper Köln, at München Gärtnerplatz, Oper Leipzig and Aalto-Theater Essen. 

In October 2012 he sang the world premiere of "Sandmann" in Basel (stage director: Christoph Loy).

In season 2012/13 Marko Špehar was member of Nationaltheater Mannheim, where he sang roles like Filippo II/"Don Carlo", Banco, Colline, Fafner, Fiesco, Sarastro – to name a few.
Now freelance he made his debut at Staatsoper Hamburg, returned to Basel and Stuttgart.

Season 2018/19 Marko Špehar was in the ensemble of Staatstheater Darmstadt, he made his debuts at Volksoper Vienna and Peking National Opera.
Future plans include his return to Volksoper Vienna and Opera Zagreb.