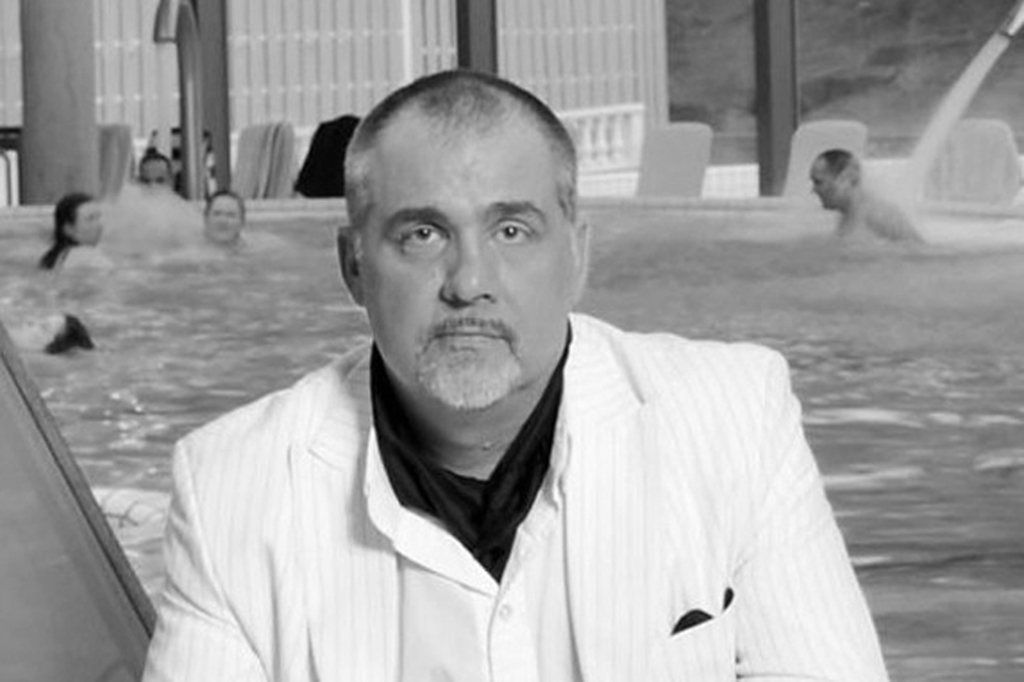 ---
---
Raymond Very, one of the brightest American tenors gracing with his wide repertoire the globe's premiere opera stages today.
At the beginning of his career his repertoire included lyric characters such as Tamino/"Die Zauberflöte", Rodolfo/"La Bohème", Duca/"Rigoletto", Des Grieux/"Manon", Matteo/"Arabella", to name a few. Today the center of his repertoire includes the big romantic and dramatic roles and contemporary music – Faust/"Damnation de Faust", Albert Gregor/"Vĕc Makropulos", Don José/"Carmen", Stolzing/"Die Meistersinger von Nürnberg", Captain Vere/"Billy Budd", Laca and Steva/"Jenufa" and many more.
Raymond Very has performed with the Metropolitan Opera, San Francisco Opera, Houston Grand Opera, San Diego Opera, Seattle Opera, Santa Fe Opera, Washington National Opera, New York City Opera, Tulsa Opera, Opera Omaha, Opera Theater of St. Louis, Portland Opera, Washington Summer Opera, and Pittsburgh Opera as well as with the Royal Opera Covent Garden in London, Bayerische Staatsoper in Munich, Maggio Musicale in Florence, the Salzburg Festival, Wiener Staatsoper and Theater an der Wien, Norwegian Opera in Oslo, Oper Frankfurt, Deutsche Oper Berlin, Oper Leipzig, Welsh National Opera Cardiff, Staatsoper Stuttgart, Nederlandse Opera Amsterdam, Opera du Rhin Strasbourg, Semperoper Dresden, Oper Zurich and Bilbao Opera in Spain.
In spring 2011, Raymond Very gave his successful debut with Deutsche Oper am Rhein in Düsseldorf as Captain Vere in a new production of "Billy Budd". Düsseldorf became an important place for him, roles like Aschenbach/"Death in Venice", "Der Zwerg" and Loge/"Das Rheingold" followed. In the summer of 2011 Raymond Very returned to the Salzburg Festival with the role of Albert Gregor in a new production of "Věc Makropulos".
In September 2013 he debuted his dream role "Otello" in Copenhagen, it became a personal triumph,
As well as his first Canio/"I Pagliacci" in Leipzig.
Future plans include his return to Deutsche Oper am Rhein.
Rounding out his repertoire, Raymond Very has appeared in concert with, among others, the New York Philharmonic, the Chicago Symphony, the San Francisco Symphony, the Aspen Music Festival, Amsterdam VARA Radio Orchestra, the Vienna Radio Orchestra, and the Pittsburgh Symphony.
He can be heard on recordings of "Tiefland" (Oehms Classics) conducted by Bertrand de Billy, "Harvey Milk" (Teldac Records) conducted by Donald Runnicles, "Resurrection" (Albany Records) conducted by Patrick Summers, "Dracula Diaries" (Catalyst Records) and "Song of Majnun" (Delos International) conducted by Ward Holmquist – and "Vĕc Makropulos", a live recording of the Salzburg Festival 2011.