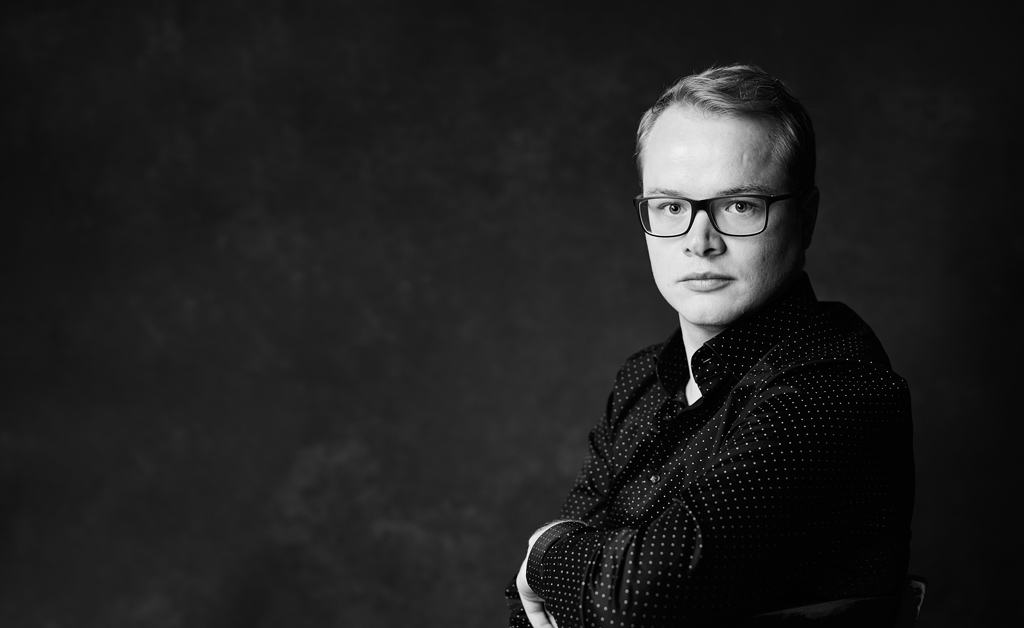 ---
---
David Fischer is part of the Deutsche Oper am Rhein ensemble since the 2019/20 season, where he made his debut as Tamino in Mozart's Zauberflöte in 2021. Further roles at this house are Peppe in Leoncavallo's Pagliacci, Malcolm in Verdi's Macbeth, Tybalt in Gounod's Roméo et Juliette, Harlekin in Ullmann's Kaiser von Atlantis, Alfred in J. Strauss's Die Fledermaus and Steuermann in Wagner's Der Fliegende Holländer. David Fischer also made his debut as Tamino at the Salzburg Festival in 2022 and at the Salzburg State Theatre in 2021. In January 2023, he will be singing Piquillo in Offenbachs Périchole at the Theater an der Wien.

In the concert scene, David Fischer has a Telemann programme under Howard Arman at the NFM Wrocław ahead of him, further Handel's Acis und Galatea (arr. Mendelssohn) under Nicholas McGegan at the NDR Hannover, Bach's Matthäus-Passion under Jörg Endebrock at the St. Michael's Church Hamburg, Mozart's c-Moll-Messe under Philippe Herreweghe at the Salzburg Festival as well as Haydn's Fedeltá premiata at the Brühler Schlosskonzerte and the Tage Alter Musik Herne under Andreas Spering (with CD production).

Previous engagements led him on an Asian (Don Giovanni, Mozart) and a Europe tour (Orpheus, Telemann) under René Jacobs, on a Europe tour under Philippe Herreweghe (c-Moll-Messe), under Sylvain Cambreling to the Philharmonie Berlin (Pulcinella, Stravinsky), to the NDR Hannover under Andrew Manze (Johannes-Passion, Bach), under Ádám Fischer to the Müpa Budapest (Die Schöpfung, Haydn) as well as on a German tour under Frieder Bernius (Die erste Walpurgisnacht, Mendelssohn). A recording has been made of this production by Carus.

A Europe tour with the Schöpfung under Philippe Herreweghe, Die Jahreszeiten (Haydn) under Ádám Fischer at the Tonhalle Düsseldorf, Pulcinella at the Warsaw Philharmonic – all of these concerts could not take place because of the coronavirus pandemic.

David Fischer maintains a close liaison with his Finnish Lied partner Pauliina Tukiainen, with whom he gave Lied recitals at the Swiss Festival classique des Haudères, in Geneva and at the Bonner Schumannfest. In 2022, the Lied duo debued at the Schaffhauser Meisterkonzerte with Schubert's song cycle Die schöne Müllerin.