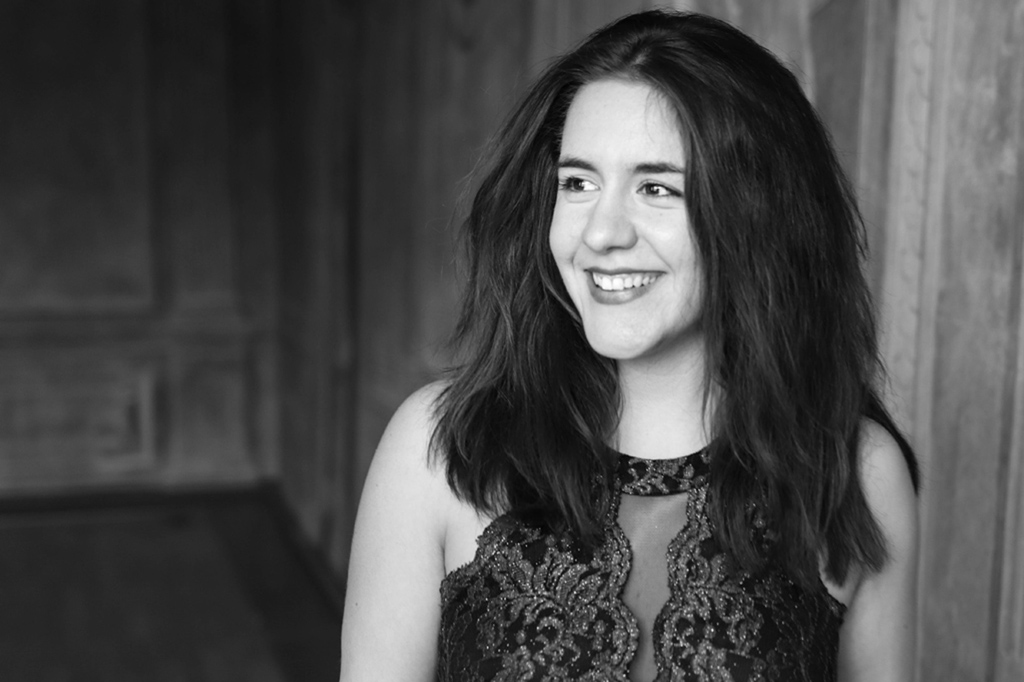 ---
---
The young soprano was born in Eutin, Schleswig-Holstein. Already at the age of 9, she received her first singing lessons with Eva Monar. In 2012 she became a scholarship holder of the SVA Schleswig-Holstein, and in 2014 she began preliminary studies at the University of Music Lübeck with Prof. Christiane Hampe. Since 2017 she has been studying there with Prof. Manuela Uhl. She gained further important impulses for her work during master classes with Jane Henschel, Harald Stamm, Burkhard Fritz and Kirsten Schötteldreier.

Her active solo concert career in the areas of opera, oratorio and lied took her to the Laeiszhalle Hamburg, the Musik- und Kongresshalle Lübeck, as well as to numerous churches in northern Germany. Here, despite her young age, she could be heard as soloist in important pieces, such as G.F. Handel's "Messiah", in Mendelssohn Bartholdy's "Elijah", J.S. Bach's "Christmas Oratorio" and in W.A. Mozart's "Requiem".

In July 2019, she made her debut at the Eutin Festival in the role of 'Fatime' in C.M.v.Weber's Singspiel "Abu Hassan". Jasmin Delfs can also be seen regularly on stage during her studies, for example as 'Linfea' in Cavalli's "La Calisto", as 'Queen of the Night' in Mozart's "The Magic Flute", as Viktoria in Abraham's "Viktoria und ihr Husar", as well as 'Parthenis' in Offenbach's "Die schöne Helena". In June 2020, she appeared as 'Susanna' in a concert version of "Le nozze di Figaro" conducted by Ulrich Windfuhr. Currently she is working on a scenic mono opera for coloratura soprano by Vito Zuraj – "Schub'rdy G'rdy".

In November 2018, she qualified for the finals of the junior category of the National Singing Competition in Berlin. At the 20th Maritim Music Competition in December 2019, Jasmin Delfs received, in addition to the 3rd prize, a promotional prize, the audience prize and the Allee Theater Prize. In July 2021 she was one of the winners at the International Opera Competition in Portofino, Italy.

Starting from September 2021 she will join the opera studio of Staatsoper München.