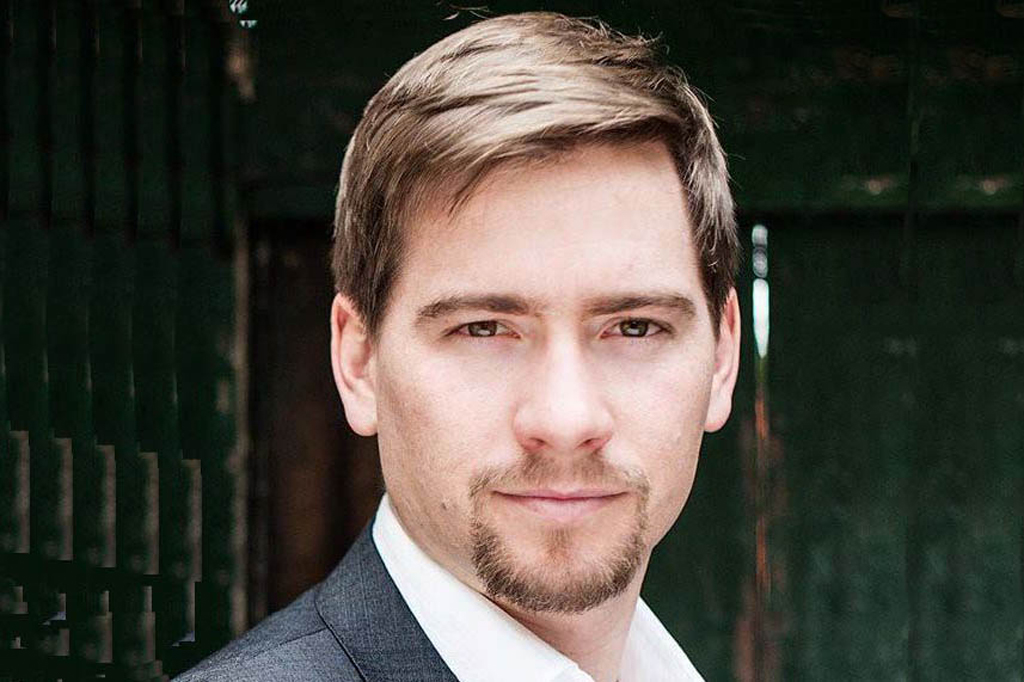 ---
---
Luke Stoker – an Australian Bass – completed his tertiary education in Brisbane, Australia having attained a Bachelor of Music (University of Queensland) and a Master of Music Studies (Queensland Conservatorium of Music, Griffith University). During his studies, he sang Le Premiere Ministre in "Cendrillon", Hymen in "The Fairy Queen" and Simone in "Gianni Schicchi". For his performance in "Gianni Schicchi", Luke was awarded the 'Wagner Society Award', for the singer who best demonstrates the potential for a future career in the large-scale works of Wagner and Strauss.

Luke has been a frequent soloist for oratorio and concert performances including Bach's "Magnificat" and several of his cantatas, Haydn's "Nelson Mass", Fauré's and Mozart's "Requiem", Mozart's "Coronation Mass", and Handel's "Theodora". In 2011, he performed Samuel Barber's "Dover Beach" with the New Zealand String Quartet.

In 2011, Luke joined Opera Queensland as a member of the Young and Developing Artist Program. During his time here, he covered the roles of José Castro in "La fanciulla del West" (2011) and Zuniga in "Carmen" (2012). In 2012, Luke moved to Sydney to commence work with Opera Australia. Here he worked as a member of the extra-chorus whilst also performing A Soldier in "Il Trovatore" and understudying Ferrando/"Il Trovatore", Customs Officer/"La Bohème" and Ormonte/"Partenope". In July 2013, Luke made his West Australian Opera debut as Masetto in their production of "Don Giovanni", whilst also covering Il Commendatore.

Luke was a member of the Opera Studio at Oper Köln. He was awarded this position as the recipient of the 2013 'German Opera Scholarship', offered by the Opera Foundation Australia. Since joining the company, Luke has performed Sciarrone/"Tosca", Zaretsky/"Eugene Onegin", Hotzenplotz in "Der Räuber Hotzenplotz" – Kinderoper, Il Bonzo/"Madama Butterfly", Nunte/"Leucippo" and understudied Melisso/"Alcina" and Sparafucile/"Rigoletto". In the 2014/2015 season, Luke performed Brander/"Damnation de Faust", 2nd Armed man and Priest/"Die Zauberflöte", Zuniga/"Carmen" and Montano/"Otello".

In the 2015/16 season Luke Stoker became member of Opera Cologne's ensemble, where he sang Masetto/"Don Giovanni", Titurel/"Parsifal" and Schaunard/"La Boheme", to name a few.

In the 2016/17 season he became member of Theater Dortmund – he successfully sang roles like Sarastro/"Die Zauberflöte" and Mephisto/"Faust" and Gremin/"Eugen Onegin".

2017 he made his debut at Paris Opera Bastille, where he has been invited again in 2018, 2019 and 2021. In Summer 2017 he also made his debut at Opera Festival St.Margarethen – Sparafucile/"Rigoletto", followed by Sarastro at the Festival 2019.

Now as freelance he returned to Opera Cologne, to Brisbane Symphony and Conservatory.

Starting season 2019/20 he became member of Deutsche Oper am Rhein Düsseldorf, he made his successful debut at Volksoper Vienna (Escamillo). Due to the covid pandemic his contracts for Sarastro/"Zauberflöte" at Vienna Volksoper, "Capriccio" at Opéra National de Paris and "Beatrice et Bénédict" at Oper Cologne were cancelled.

Future plans include his return to Vienna Volksoper with Sarastro and to Oper Cologne.