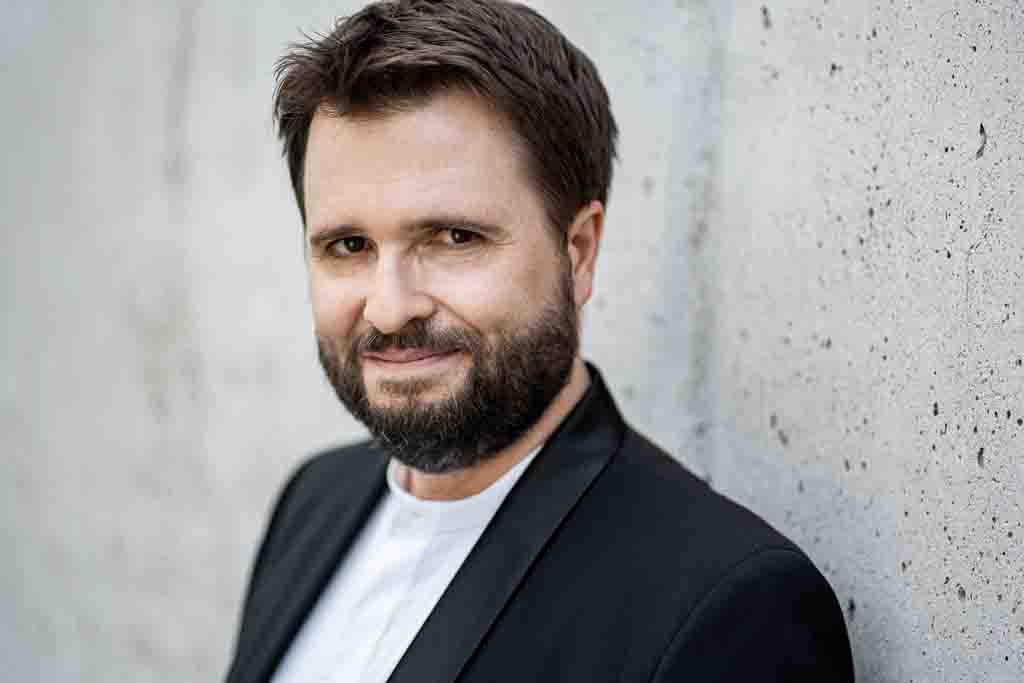 ---
---
Paul Kaufmann was born in Halle/Saale. After his musical education in Halle he worked from 1999-2004 as composer and arranger at the Theater Apron in Halle, where he composed the music for a lot of theatre pieces. During this time, he studied voice with Prof. Roland Schubert at the Hochschule für Musik und Theater Leipzig.

After two seasons as a fellow of the Franz-Josef-Weisweiler Stiftung, in 2006/07 the artist has become a member of the ensemble of the Deutsche Oper Berlin, where he is singing parts like Don Basilio/"Le Nozze di Figaro", 1. Geharnischter, Monostatos, 2. Priester/"Die Zauberflöte", Nando/"Tiefland", Steuermann/"Der fliegende Holländer", Brighella/"Ariadne auf Naxos", Remendado/"Carmen", 1st and 2nd Jude/"Salome", Der Bucklige/"Frau ohne Schatten", Valzacchi and Wirt/"Der Rosenkavalier", David/"Die Meistersinger von Nürnberg", Mime/"Das Rheingold", to name a few.

Paul Kaufmann has been a guest at the Komische Oper and the State Opera Berlin, Munich Staatsoper, in Dresden, Leipzig, at the Gulbenkian in Lisbon (Scaramuccio/"Ariadne auf Naxos", Bardolfo/"Falstaff"), Grand Théâtre de Genève (Valzacchi/"Der Rosenkavalier") and in Toulouse ("Euryanthe", "Elektra", "Tannhäuser", "Tristan und Isolde", "Turandot", "Daphne" and "Tiefland"), Santiago de Chile ("Mahagonny" and "Der Rosenkavalier"/Valzacchi), Lyon and Strasbourg.  In 2017 he made his debut at Paris Bastille ("Die Zauberflöte") and Bayreuth Festival ("Meistersinger", "Parsifal" and 2018 Mime in the children's version of "Ring").

Kaufmann appeared in a highly acclaimed concert with the Bayerische Rundfunk "Paradisi Gloria" in October 2010.

The Covid pandemic then caused the cancellation of his debut in Amsterdam Nederlandse Opera. He could however present his first Mime/"Siegfried" (also Mime/"Rheingold") in a revival of the "Ring" in Wiesbaden in June/July 2021.

Paul Kaufmann will stay regular guest at Deutsche Oper Berlin, Badisches Staatstheater Karlsruhe, Semperoper Dresden and Oper Leipzig..